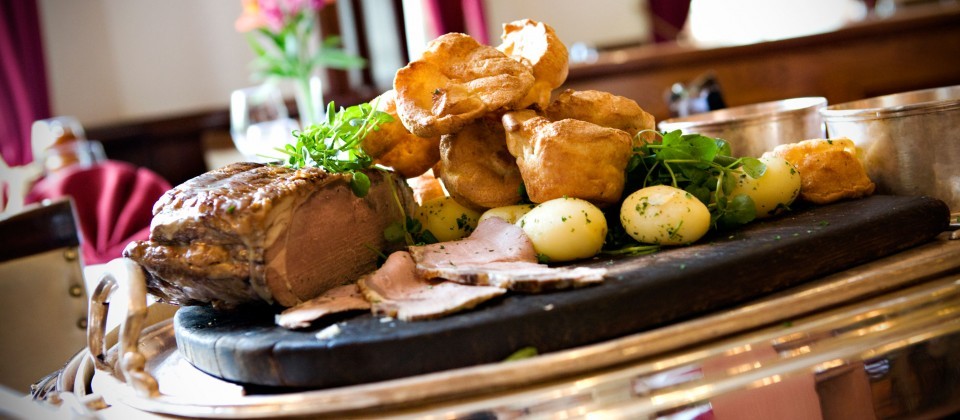 During busy times – PLEASE either book or ask us to book for you!!!
Opening days and times correct to best of our knowledge at time of printing – please check!
Cullins Yard – Cambridge Road Dover CT17 9BY (10–15 mins' walk) 01304 211666.
Spacious Wine Bar Bistro on Marina – casual, great atmosphere, great marina view and great food
(including fish). Live music Sunday afternoons Open 7 days 11am – 11pm
Hythe Bay Seafood Restaurant - Dover Promenade CT17 9FS (10-15 mins' walk) 01304 207740 Fish restaurant (also good beef steak) in a superb location overlooking Dover Harbour Open 7 days a week 10am – 10pm – approx. Gluten free Menu. Occasional live music Sat eves
The Allotment – 9 High St. Dover CT16 1DP, (5 mins' walk) 01304 214467 English Restaurant (very comfy for lone diners) – uses local produce, great Sunday Lunch! Closed Mondays. Open all day 'til 10pm & Sundays 'til 4pm.
La Scala Italian – 19 High Street Dover CT16 1DP. (5 mins' walk). 01304 208044 small Italian restaurant – good atmosphere – fish, meat & pasta (inc. Gluten free!!). Closed Sundays. Booking recommended.
Il Rustico Italian – 4 Bench St CT16 1JH 5 – 10 mins walk Tel 01304 211110 Large & modern for family and friends, quite simply, great food served in a typically Italian way inc Pizza. Great for Gluten free. Closed Tuesdays
New Moonflower Chinese 32/34 High Street CT16 1EA (5 mins' walk) 01304 213812. Open 7 days. Stylish, clean restaurant, great food & service at a very reasonable price – food freshly cooked to order. Booking recommended
The White Horse – St James Street CT16 1QF (8 mins walk). 01304 213066 Dating from 1365, serving local Ales & small selection bar meals 12-3pm & 6-9pm Tues to Sat – bring your own Take-A-Way Wednesdays!) Great Sunday lunch! 12 – 4pm. booking is essential!
Castle Take a Way (Fish & Chips) closed Sundays during Winter – Castle Street CT16 1PS (5 mins walk).
L Salle Verte – 14-15 Cannon St. CT16 1BZ Tel; 07920 255493 (8 mins walk) Blue Fish Cabaret, Comedy & Wine Bar - Acoustic 'live music venue' Friday & Saturday night
Aspendos Restaurant (Turkish) - 12 King St, Dover CT16 1NU (5 mins walk) Tel 01304 268647
Dinos (Italian) Restaurant 58 Castle St, Dover CT16 1PJ (8 mins walk) Tel 01304 204678
Nandos (everything 'chicken') St James St, Dover CT16 1QD Tel 01304 210991
Kaspers Ice Cream & Desert Parlour St James retail park. St James Street Dover CT16 1QD